Endorsements
U.S. K12 DOE lists that Include ESB:
Georgia: ESB is an approved End of Pathway Assessment
Illinois, Chicago Public School District: ESB is a CTE Early Career Credential
Louisiana: ESB is the exam required to receive the statewide Micro-Enterprise Credential. To learn more, visit www.louisianabelieves.com and click on Micro-Enterprise Credential Fact Sheet.
North Carolina: ESB is the approved credential for the ME12 Entrepreneurship II course.
New York: ESB is on the "4+1" list and can be used as a pathway assessment leading to a diploma requirement. To learn more, visit www.p12.nysed.gov/.
Utah: ESB is an approved Industry Test in the state's CTE Skill Certificate Program. To learn more, visit schools.utah.gov/.
The ESB certification has been designed based on feedback and insights gathered from an official ESB Advisory Board, which includes the following organizations and individuals:
Dave Lefkowith, Lousiana Department of Education
Jenny Bradbury, Network for Teaching Entrepreneurship
Tom Gold, Network for Teaching Entrepreneurship
Gene Coulson, Consortium for Entrepreneurship Education
Angela Pate, CareerSource North Central Florida
James Wilcox, Mississippi Council of Economic Education
Phyllis Frankfort, Working in Support of Education
The following organizations are official endorsers of the Entrepreneurship and Small Business certification:
The Network for Teaching Entrepreneurship (NFTE)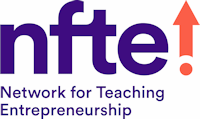 Network for Teaching Entrepreneurship (NFTE) is an international nonprofit that activates the entrepreneurial mindset in young people and builds their knowledge about business startup. Students acquire the entrepreneurial mindset (e.g., innovation, self-reliance, comfort with risk), alongside business, STEM, and presentation skills-equipping them to drive their best futures in the 21st Century. NFTE focuses its work on under-resourced communities, with programs in 23 locations in 10 countries.
To learn more, visit www.nfte.com, like NFTE on Facebook at www.Facebook.com/NFTE, or follow us on Twitter at @NFTE.
The American Council on Education (ACE)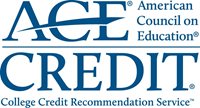 The American Council on Education (ACE) is the USA's unifying voice for higher education. ACE serves as a consensus leader on key higher education issues and seeks to influence public policy through advocacy, research, and program initiatives. ESB has earned an ACE credit recommendation for college education in general education or computing literacy. From this, students can seek credit from more than 1,800 accredited, degree-granting colleges, universities, and other education-related organizations that are members of ACE.
To learn more about the ACE endorsement, visit http://www2.acenet.edu/credit/?fuseaction=browse.getOrganizationDetail&FICE=300514.